Best Full Service Brokers
BEST FULL SERVICE BROKERS IN INDIA
Are you an investor having surplus funds? Are you confused how to invest this amount? You want to find a stock broker? Do you know there are different types of stock broker? Which stock broker will be able to cater your need?
The answer to all the above questions lies in this blog. So read till the end and find your answers. The traditional types of brokers are called as full service broker. These are the Best stock brokers in India, these brokers provides advisory, wealth management and also help the investors with the financial planning. They have their own teams with expertise investment advisors, financial planners also a relationship manager. These are the one-point contact of the clients; they help in managing the portfolios of various investors. These brokers provide both online and offline services.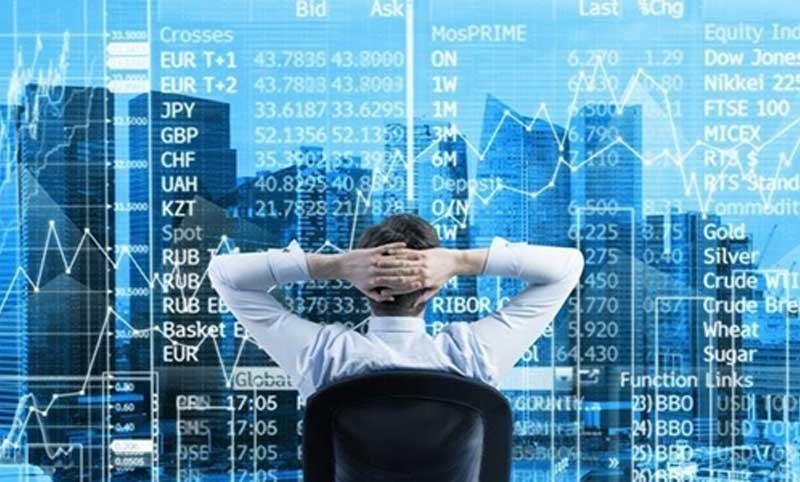 Why do we Need Best Full Service Broker?
As the full-service brokers have a traditional work approach, the traders/ investors want to use their services to yield maximum returns.
Assistance from experts to execute trade
Understand the stock markets
Client investment approach
Execute the call and trade options
Help clients with retirement planning
Tax planning
Does market analysis, so informs the investor when to buy, hold and sell.
Margin Funding
Customer support
Advantages of Full-service brokers
Provides relationship manager
They provide advisory to the clients also information on IPO'S, FPO'S and buy back
Full-service brokers also provide Portfolio Management Service (PMS) to their clients
So, if you are a newbie in the stock market and want advice on every step, or may be you don't have much time to research and analyze suitable trading opportunity also ready to pay extra commission then a full-service broker is best for you.
TOP 10 FULL SERVICE BROKERS IN INDIA 2021
Best Full service brokers provide some exclusive services to its clients with Pan India presence with numerous branches. The factors considered while ranking the full-service brokers are trading platform, brokerage, client base, services offered.
| | | |
| --- | --- | --- |
| Rank | Broker Name | Ratings |
| 1 | Kotak Securities | 8.0/10 |
| 2 | ICICI Direct | 7.9/10 |
| 3 | Edelweiss | 7.3/10 |
| 4 | Angel Broking | 7.2/10 |
| 5 | Sharekhan | 7.1/10 |
| 6 | IIFL or India Infoline | 7.1/10 |
| 7 | Motilal Oswal | 6.9/10 |
| 8 | HDFC Securities | 6.8/10 |
| 9 | Anand Rathi | 6.8/10 |
| 10 | Karvy | 6.5/10 |
Conclusion of Best Full Service Brokers in India
The best full-service broker is the Angel Broking, it is one of the oldest full-service brokers. It is also depository participant of NSDL. The amazing stock broking experience, offerings and extremely less brokerage fees, some great advices and stock tips make Angel broking the best full-service broker.
So, now as you may have a look on the Top 10 full-service brokers in India, it is important to note that each one of them will have its pros and cons. There will be some unique and distinguish feature in each of them. An investor should analyze and finalize which one suits it needs and has exclusive features.
If as an investor you are looking for a long-term investments opportunities, then you may choose any one full-service broker from the above and start investing. These brokers will provide you with robust customer service infrastructure. Research and opt for the broker who may help you achieve the highest profitability in your investments.
Best Full Service Broker FAQs