Best Demat Account in India
Best Demat Account in India - Top 10 Demat Accounts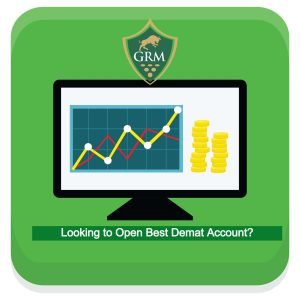 Planning To Invest in Stocks- Know About the Best Demat Account
"Be disciplined with what you do and how you do it." This saying goes well for an investor, as he should be focused, disciplined, purposeful, and hard working. Only a few investors can demonstrate all these traits in action. So, if you are planning to start investing with stocks and securities on your mind, a clear understanding can help you kick start which otherwise may look risky and complex. To begin investing an investor needs to open a Best Demat account in India and a trading account and these two accounts are then linked to the investor's bank account.
Types of Best Demat Account for beginners in India
There are three types of demat accounts opened by depository participants in India. Depending on your residential status you can choose the right kind of account for your share trading and investment.
Regular Demat accounts for beginners: These types of Demat accounts are for residents of India. People who are residing in India I want to deal in equity trading and investment can open a regular Demat account.
Repatriable Demat accounts for beginners: These types of accounts are for non resident Indians. This Demat account allows you to transfer your fun abroad if you are an NRI.
Non-repatriable Demat accounts for beginners : The Non-repatriable Demat account holds the investments made from non-repatriable funds. Non-repatriable funds are funds which cannot be taken/transferred abroad and deposited in a different bank account known as the Non Resident Ordinary Account (NRO account).
 Money can easily be transferred from an NRE to an NRO account. However, once the transfer is made, the repatriability is lost and the money cannot be transferred back to the NRE account.
Top 10 Demat Accounts in India as per their ratings.
| | | |
| --- | --- | --- |
| Rank | Broker | Ratings |
| 1 | | 8.60/10 |
| 2 | | 8.30/10 |
| 3 | Sharekhan Demat Account | 8.18/10 |
| 4 | | 8.14/10 |
| 5 | | 8.04/10 |
| 6 | Kotak Securities Demat Account | 7.96/10 |
| 7 | IIFL Demat Account | 7.94/10 |
| 8 | Motilal Oswal Demat Account | 7.84/10 |
| 9 | | 7.80/10 |
| 10 | Karvy Demat Account | 7.76/10 |
Demat Account Vs. Trading Account
A Demat account holds the financial securities in your name, a trading account is where an investor buys or sells the orders. A Demat account is quite similar to a bank account where you keep the money with an option to deposit or withdraw. Whereas a trading account is required to trade the securities in NSE and BSE stock market in an electronic form.
In this era of the internet and constant electronic innovation, an investor's life is made much easier while dealing with financial assets, as we have Best Mobile Trading Apps in India. The investors no longer use the physical form of shares and stock up the bundles of papers, what they now use is the Demat account. The Demat account opening is done by a Depository Participant (DP), majority of stock broking firms in the Indian stock market are also Depository Participant (DP). By now, you must have got an idea of what a Demat account is. It is an account that stores your securities in an electronic form, let us now learn the importance of a Demat account.
Importance and working of Demat account in India.
It provides a digitally secure way of holding shares and securities.

Immediate transfer of securities.

An investor can trade on the go.

Reduced transaction cost as no stamp duty is charged on transfer of shares.

A broker is needed to open a Demat account.

Digital KYC is much easier than before.

The Demat account is maintained by National Securities Depository Limited (NSDL) and Central Depository Services Limited (CDSL).

An investor will receive a unique login ID and password for online access to your Demat and trading accounts.

An investor can hold a variety of investments in his Demat account like equity shares, mutual funds, bonds, government securities, exchange-traded funds.
A stock market beginner should make sure to give full service and be good at providing support and advice. A broker with a feasible brokerage fee and draws out immense profit all year round. Here is a list of Top 10 brokers based on 5 parameters
A Demat account with low brokerage

Number of customers

Demat account for intraday trading

Best Demat account for IPO

Top Demat account for small investors
How to open a Demat Account for beginners?
Step 1: Select Depository Partner (DP)
Selecting a Depository Partner (DP) is the first step in
opening a Demat account. In India, stockbrokers, banks, and online investment
platforms offer DP services. When choosing a DP, it is good to go to a
service provider with functions and features that match your needs and
requirements.
Step 2: Submit the form to open a Demat account
Visit your DP website and fill out a Demat account online
form to open a Demat account. In addition, many depository participants such as IIFL offer the ability to open both trading and Demat accounts.
Step 3: Complete the KYC (Know Your Customer) Practices
Once you have completed the Demat account opening form, you will be asked to complete the Know Your Customer (KYC) procedures. This may require you to send scanned copies of KYC documents such as proof of ownership, address proof, bank account statement, and proof of income.
Step 4: Go through the verification process.
After submitting your Demat account opening form and the
required proof, you will be asked by your DP to undergo a process called 'In
Person Verification (IPV). This test is mandatory, and is done to verify the
authenticity of your documents. Depending on your DP, you may be required to
attend one of your service providers' offices. However, many depository
participants now offer IPV services online through a webcam or smartphone.
Step 5: Sign Copies of the Agreement
Once you have completed the IPV, you will be asked to
sign an agreement with your DP. This agreement usually contains all the duties and rights of the depot participant and investor.
Step 6: Get your BO ID number.
Once this is done, your DP will continue to process your
Demat account opening form. You will be given
a unique ID number (BO ID) unique ID number on approval of your application. The BO ID is used to access your Demat account.
 REQUIRED DOCUMENTS TO OPEN A DEMAT ACCOUNT 
The documentation involved in opening a Demat account is limited. You only need to submit the following documents. 
Identity: A copy of your PAN card and your photo 
Proof of address: A copy of any of the following documents will serve as proof of residency.
Voter ID
Registered lease agreement
Driver's license
Passport
Aadhaar card
Home phone
Electricity bill
Housing debt
A copy of your insurance policy
Rating card
Gas debt
Bank passbook or statement of account (not more than 3 months from the date of receipt of documents)
Bank account Proof: A copy of your bank account passbook or bank statement (not less than three months) 
Income Proof: A copy of your latest income slip or Income Tax Return (compulsory invoices) 
| | |
| --- | --- |
| Particulars of service | Charges Including GST (in Rs.) |
| Account opening fee | Rs. 295 |
| Annual Maintenance Charges (AMC) | Rs. 0 (for the 1st Year) |
| Dematerialization of share certificates | Rs. 17.7 (per certificate) |
| Rematerialization of share certificates | Rs. 17.7 |
| Conversion of Mutual Fund units | Rs. 0 |
| Destatementization | Rs. 0 |
| Reconversion of Mutual Fund units into Statement of Account | Rs. 0 |
| Redemption/Restatementization | Rs. 0 |
| Postal charges | Rs. 47.2 (per request) |
Best Demat Account for Beginners with Low Brokerage
Brokerage charges are the charges taken by the Depository Participant for the service provided by them. Different houses have different brokerage charges so you can compare those charges and choose the best Demat for yourself.
This race will always be won by Discount Brokers in India. In this group, 5Paise is no.1. 2nd is Zerodha followed by angel broking, sharekhan & edelweiss.
There are a lot of  brokers offering various services which can be best  for some or not for others. It totally depends on the customer's needs . However these are factors one should consider before opening the demat accounts.
Demat account charges : There are a lot of brokers available with no charges and with charges. So if you are a beginner then you can opt for Demat account with no charges. 
Smooth Demat account opening process :Now Demat accounts can open within 15 minutes with very little documentation and every process will be online . So avoid opening a Demat account where it takes too much documentation and time.
Brokerage Charges : Brokerage charges are the charges taken by the Depository Participant for the service provided by them. Different houses have different brokerage charges so you can compare those charges and choose the best Demat for yourself.
Trading Platform : Trading platform should be smooth and easy to function . Demat account holders should not face any difficulty in placing orders for selling their stocks as Poor trading platforms can incur huge losses for Demat account holders. Nowadays, mobile applications are very efficient to use for stock trading. One should see whether there is a mobile application available as well as a smooth trading platform before opening a Demat account.
Investment services: Services like free stock market classes and regular webinar and suggesting stocks for long term, short term and intraday are offered by various brokers to their clients. Customer support service is also provided by the brokers. One should see these things before opening an account with the broker.
These are some points one needs to see before opening the demat accounts. You can compare the various brokerage houses on and find out the best demat for yourself.
Best Demat Account Online
Zerodha & Angel broking leads against all competition here. They have been a pioneer in online demat account opening in India.
As per our pick Angel Broking Demat Account, it is a reputed and one of the oldest Demat account providers of India. They also offer services in mutual funds, Portfolio Management Services and Life Insurance. Angel broking provides free research and recommendation to their clients. Angel broking is one of the best in India because of tremendous tendency to adopt new technology.
An investor must understand his requirement before taking the final decision as each investor may have different requirements, he may be a beginner or may be not. Choose a pioneer in online Demat account if you are a beginner and always go for a full-service broker. To that end, the economy and market as a whole are too large to be predictable, the best way is to look in the right place and at the right level.