"Who was Tulsi Tanti – The Man Behind Suzlon Energy"
"Who was Tulsi Tanti – The Man Behind Suzlon Energy".
Sabhi Traders ne apne trading journey mai kahin na kahin suzlon kotrade toh kia hi hoga – phir chahe uske initial years mai 2005 se 2008 tak- jab wo phoenix ke tarah bhad raha tha , 2009 se 2019 tak jab woh struugle kar raha tha aur 2020 se ab tak- jab wo apne second innings mai phir se ek baar tezzi se bhad raha hai aur ab kafi promising bhi lag raha hai.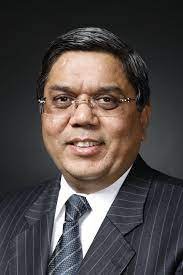 Jee Haan, 2020 mai jo Suzlon Energy 3.30 tha aaj 2022 mai 13 tak jaa pahuch gaya hai. Aur sabhi traders mai ab kahin na kahin phir se ek ummed hai ki aad nahi toh kal Suzlon apne purane waale position mai aayega zaroor (144 in 2005, 200+ in 2007 and 400+ in 2008 during it's a peak years) especially after the recent boost in sustainable development and renewable energy by the Government's initiative and the growth Demand.
Waise toh Suzlon ke iss U-turn mai sab kuch changa si, lekin afsoos isko dekhne ke liye woh shaks nahi rahenge jihone naa sirf Suzlon ko 'banaya' balki company ko itna successfully uthaya bhi. Jee haan, hum company ke founder Tulsi Tanti ki baat kar rahein hain, the pioneer of India's wind energy sector who managed weather both fair and foul, and unfortunately passed away untimely on October 1 at the age of 64 due to cardiac arrest.
About Tulsi Tanti and Suzlon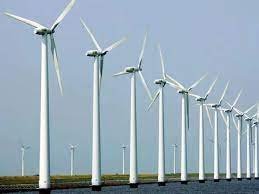 Tanti's may not exactly be a rags-to-riches story, but it is a story of Indian ingenuity, ambition, and resilience.
1987 mai Tanti ne apne siblings ke saath Surat mai Sulzer Synthetics ke naam se ek textile business shuru kia kuch 20 employees ke saath. Kuch samay business mai rehne ke baad unhe realize hua ki unke current business se zyada profit captive wind energy unit daalne mai hai.
Fir 1995 mai unhone ek green energy company khola with a focus on wind energy. Back then, it was still early days for the industry and India only had a token presence in renewable energy. Aur phir 10 saal baad i.e. 2005 mai Suzlon India banna – India ka pehla renewable energy company jisne apna Rs 1,500 crore ka IPO nikaala aur yeh oversubscribed bhi hua almost 15 times. Next, Tanti Forbes ke list mai aa gaye – He was at the eighth spot on Forbes' list of richest Indians in 2005. The decade from 2005-15 witnessed fast growth in wind energy capacity in the country.
Around the same time, Suzlon established a strong foothold in the country, capturing almost 50 percent of the local market and emerging as one of the top five wind turbine makers globally.
Tanti aur Suzlon phir globally bhade aur Suzlon ne Belgium ke gearbox maker Hansen Transmissions International ko acquire kia.
Tanti then made his boldest move in 2006-2007, announcing that Suzlon's subsidiary AE-Rotor Holding B.V. had acquired Germany's REpower Systems to expand its presence in Europe and get access to the company's technology.
Even as the company was piling on debt, Suzlon Energy became the proxy for India's wind energy story, and Tanti the poster boy. Investors were upbeat and the company's market capitalisation soared to over Rs 68,000 crore in January of 2009.
Haala ki REPower System Suzlon ke global ambition ka milestone hona chahiye tha lekin phir Suzlon aur Tanti ko kaafi pareshaani ka saamna bhi karna pada.
In July 2012 Suzlon defaulted on the repayment of $209 million worth of foreign currency convertible bonds (FCCBs), the biggest of its kind at the time. After struggling with mounting losses and muted cash flows, Suzlon got a big relief in 2013 as lenders led by State Bank of India (SBI), restructured Rs 9,500 crore of loans and eased the terms of repayment. The company also got a fresh working capital loan of Rs 1,800 crore to keep it afloat. In 2015, billionaire Dilip Shanghvi came in as a white knight and acquired a 23 percent stake in the company.
Aur tabse leke aaj tak company ko kaafi pareshani ka saamna karna pad raha hai lekin wo kaise na kaise scale kar rahe hain.
Fundamentally dekha jaye toh yeh hain Suzlon Energy ke current stats –
PE Ratio (x) 3.55
EPS – TTM (₹) 2.24
VWAP (₹) 7.97
PB Ratio (x)-2.46
M Cap (₹ Cr.) 8,008.10
Face Value (₹) 2.00
BV/Share (₹) -3.54
Sectoral MCap Rank 15
52W H/L (₹) 13 / 5.41
Beta 2.62
MCap/Sales 1.28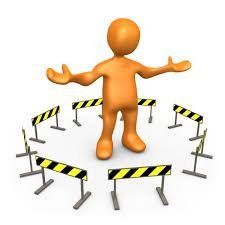 Recently, Suzlon gave a 3-year return of 278.26% as compared to Nifty Midcap 100 which gave a return of 95.02%. (as of last trading session). Besides, company's annual revenue growth of 96.22% outperformed its 3-year CAGR of 9.08%
Kya Keh Rahein Hain Analysts Suzlon Energy ke baare mai Ab Jab Tulsi Tanti nahi rahein?
Waise toh company ko toh Tulsi Tanti ke jaane se kaafi nuksaan hua hai, lekin Market analysts' ka kehna hai ki yeh nuksaan company ke balance sheet mai nahi dikhega…. aur company ke shares par bhi asar nahi hoga. Unka kehna hai ki, company apna debt aur interest pay kar rahi thi regular tabhi hi losses mai thi. Aur ab jab kaafi debt reduce ho chuka hai aur company apna 1200 crore right issue bhi kar rahi hai, analysts Suzlon ko leke positive hi hain aur unka kehna hai ki Suzlon ke results ab quarter-on-quarter basis par positive rahenge.
Lastly,
One thing that admirers and even critics of Tanti have always agreed on was that he never gave up. His demise may have cut short his story, but the story of Suzlon and the Indian wind energy sector will continue. Will his efforts for the company and the industry pay off? The answer is up there…The change he brought is no small feat, and he is one of our Indian Idols who needs to be followed and cherished.
Agar aapko as an investor aise knowledge-based content, industry specific news, aur technical-fundamental analysis ke saath company info chahiye toh aaj hi "Best investment partner choose kijiye, AngelOne ke Smart Republic ke smart citizens baniye"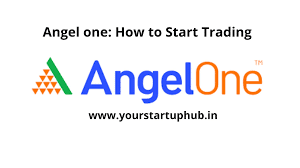 October month AngelOne offers….
Offer of the month for B2C customers
Enjoy zero brokerage on all orders for the first 30 days
Avail zero interest charges on MTF trading for the first 30 days
Account opening charges, brokerage and AMC for B2C customers
● Create a Demat Account for Free
● Enjoy ₹0/- Brokerage on Delivery Trades & ₹20/- Brokerage on Intraday, F&O, Currencies & Commodities
● Free AMC for first year
In sab ka fayda lene ke liye, description me diye gaye link ko click karo aur apna free demat account aaj hi open karo. AngelOne, India ka experienced hi nahi balki currently top 4 stock broking companies mai se ek hai – aur yahan aap na sirf equity market mai balki commodity aur F&O mai bhi trading kar sakte hain, easily, safely aur securel
Now, Why Angel One is the Best Place to Trade and Invest?
Angel One naa sirf desh ka number 1 Full-Service Broker hai balki ab ek Fully Functional Fintech company bhi hai.
Jee haan, AngelOne ke saath apna Demat account open karein, aur alag alag technical aur data-related features ka advantage lein – jaise ki SmartMoney, Smart Store, TradeBuddy. Along with best facilities, jaise ki –
One-year Free AMC
Smallcase
Robo Order
SmartAPI
Flat 20 Rs brokerage
Personalized advisory
MTF Facility
Because opening demat account with AngelOne, India's no. 1 FinTech with 30+ years of experience is not just free and easy but comes with lot of benefits (secure and fast trading, new-age platforms, single screen trading, investment in global securities, tips and advises, video tutorials etc) and offers for its 10 million+ trusted users.
In sab ka fayda lene ke liye, description me diye gaye link ko click kijiye aur apna free demat account aaj hi open kijiye. AngelOne, India ka experienced hi nahi balki currently top 4 stock broking companies mai se ek hai – aur yahan aap na sirf equity market mai balki commodity aur F&O mai bhi trading kar sakte hain, easily, safely aur securely.