Upstox Franchise – Upstox Sub Broking Franchise Cost n Reviews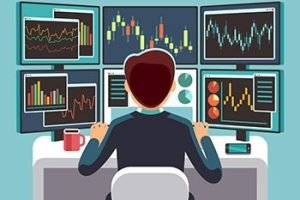 A broking franchise is a company that deals in stock and are willing to give their franchise to sub brokers. The rights are sold to the franchise so that extra clientele is fetched and more money is made through these sub brokers or franchise partners. They are known as Franchiser.
The model is a great way to start an independent business, to become one of the best sub broker franchises in the country, there are different aspects are to be considered.
ABOUT UPSTOX FRANCHISE
Upstox Franchise is the private full-service stock broking company in Mumbai, Maharashtra. Upstox Franchise is newly established in the broking franchise sector. There are multiple benefits and facilities that Upstox provides to its Sub brokers. The business [partners and the customers of the Upstox franchise gets an opportunity to trade on both BSE and NSE.
Upstox, which was earlier known as RSKV, is one of the latest entrants in the Stock Broking Industry. Upstox Broking was started by three young enterpreneurs in the year 2011 – Raghu Kumar, Ravi Kumar and Shrinivas Vishvanath.
Once the sub broker is enrolled, he earns a 10%-30% of profit from the brokerage generated by his clients. Hence the more they trade, the better it is for him. This is a referral business model. You need to just refer your friends and friends of friends and once they register and start trading with Upstox, you will get 10% of the brokerage amount every time they trade.
The business models available by the Upstox are:
Sub-broker business model
Referral Programs
The Sub-brokers also get an opportunity to perform effortless trading transaction thorough various advance trading platforms such as Upstox Pro, Upstox mobile etc. A Sub Broker or Business Partner with Upstox needs to first enroll himself as a trader and start trading with Upstox. You get per trade Profit or Commission; which means there is no fixed income; the more one trades the better the chances of profits. Moreover, this business is of network marketing.
This model is a recurring business model, which is a lifelong income, and the more customers you add to your chain every month and every year, the better the returns would be.
An candidates who reefer about the company to others and gets an opportunity to earn various gift vouchers available by the company.
Advantages of UPSTOX Franchise
Low initial investment demand
Marketing Support provided by the Upstox team is really helpful in setting up your business
Gift Vouchers
Effortless procedure
Innovative and state-of the art trading platforms
String research and advisory services
Upstox is also a registered member of NSDL or CDSL. It trade in different segments equity, options trading, future trading, currency trading, commodity trading or NRI trading.
UPSTOX FRANCHISE COST
Enrolling as a Sub Broker with Upstox is a fairly easy and inexpensive proposition. You can register with merely Rs.3000 as the registration fees. Out of this Rs.3000, Rs.2200 is taken by SEBI as their registration cost and the remaining Rs.800 is charged by Upstox as handling charges and services.
This is by far the lowest ever security deposit a Broker can charge. The concept is a lot of young people full of entrepreneurial zest get lagged behind due to such heavy deposit amounts and hence Upstox wanted to open avenues for such budding businessmen.
How to become an Upstox Sub Broker or Authorized Person?
First Step: you need to Register yourself as a Sub Broker Business partner
Second Step: You will need to impress Team Upstox with your plan on how you would get more and more referrals and clients to enroll and trade.
Third Step: If you are able to convince them with your business plan, then you will get direct access to the Dashboard and you can get started immediately. Start trading yourself and get others to trade as well using the same tool. Its that simple.
This entire process will take 8-10 working days.
CONCLUSION
Anyone and everyone can become a Sub Broker. There is no prerequisite of joining as a Sub Broker, you just need to understand trading and help others to trade. In this process, you would yourself earn great profits.
Easy signup and joining process also is an added advantage in the upstox franchise.
Trading tools that add to the trading convenience is also very critical aspect of their association with them
Their dashboard and analytics tools which store all customer transactions and formulate them into trading history, maintain track record of clients and analyze for you your monthly earnings is also a very handy tool.