Sushil Finance Franchise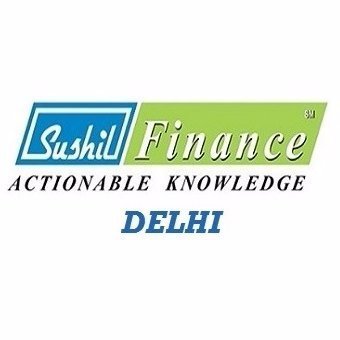 Sushil Finance Franchise has been a part of the capital market and offers a wide range of capital market products and services. Sushil Finance Franchise has identified that every business associate has a different skill set, different expectation, different objectives and hence it realized the importance of having multiple business association models such that each individual can choose the model as per their convenience. 
Types of Sushil Finance Franchise Model
(1) Sushil Finance Sub-broker/ Center partner
(2) Resident partner
(3) Managing partner
(4) Introducing partner
(1) Sushil Finance Sub broker / Center Partner: A center partner act as a sub – broker of Sushil Finance. The main work of Centre Partner is to identify the potential customer, start discussion with them and then help them. In this model, the center partner undertakes the trading activity on behalf of the customer. As a center partner of Sushil Finance, he can offer all types of securities to its customers like equity. Derivative, mutual fund, IPO etc.
(2) Sushil Finance Resident partner: This model carries an element of residency i.e. business associates must be physically present in the premises of Sushil Finance. In this model, business associates mainly make the client, developing and maintaining relations with them, educating them and  guiding and advising them.
(3) Sushil Finance Managing Partner: In this model, the managing partner coordinates with a registered dealer of Sushil Finance for undertaking the trading activities. Generally, managing partners develop a client base, guide them and take their orders. After receiving the order, he will pass this order to a registered dealer of Sushil Finance who will do the trading in terminal for the managing partner.
(4) Sushil Finance Introducing Partner: In this model, the main work of introducing a partner is to identify the customer and refer to the brokerage firm. After that Sushil Finance Franchise will deal with the clients. This model is similar to the referral programme.
Sushil Finance Franchise Cost
| | |
| --- | --- |
| Category | Initial Investment |
| Sushil Finance center partner | Rs. 2,00,000 (refundable) |
| Sushil Finance resident partner  | Rs. 50000 (refundable) |
| Sushil Finance managing partner | Same as aboves |
| Sushil Finance Introducing partner | Not required |
Sushil Finance Revenue Sharing
| | |
| --- | --- |
| Category | Commission |
| Sushil Finance center partner | 50 % to 70% |
| Sushil Finance resident partner  | 20% to 35% |
| Sushil Finance managing partner | 20% to 35% |
| Sushil Finance Introducing partner | 10% |