SMC Franchise – SMC Sub Broking Franchise Cost n Reviews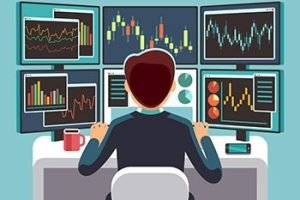 A broking franchise is a company that deals in stock and are willing to give their franchise to sub brokers. The rights are sold to the franchise so that extra clientele is fetched and more money is made through these sub brokers or franchise partners. They are known as Franchiser.
The model is a great way to start an independent business, to become one of the best sub broker franchises in the country, there are different aspects are to be considered.
SMC BROKING FRANCHISE
SMC is a well- known sub broking house, It is one of those institutes which recognizes the importance of creating self-identity and hence it co-promotes the franchisee as well in all the ways possible.
SMC franchise believes in long term relations and strong bonds for ensuring a progressive business and hence focuses on building and maintaining good and committed relations with the SMC sub brokers.
It offers only a single business model which is based on the very basic concept of sub-broking. However, the unique feature herein is the co-promotion that a sub-broker gets which enhances its identity and position in the market.
The other typical feature of SMC is that it mandates a minimum of one year experience by the candidate that wishes to be associated with SMC. Though, in exceptional cases, it also gives a chance to freshers.
The following infrastructure facility is required, office space of at least 250 sq. ft., a proper workstation with at least 1 computer and a good internet connection.
Advantages of SMC Broking
Training and assistance to staff
Assistance in setting up initial infrastructure
Advisory access
Client acquisition and retention support
Quality staff and great work culture
Dynamic revenue ratio and hence performance based remuneration system;
SMC BROKER FRANCHISE COST
SMC Global Franchise cost typically deals with only the sub-broker services. Now, SMC Global Sub Broker investment has an initial security deposit that the clients have to pay, which is between ₹50,000 – ₹1,00,000.
An infrastructure cost in connection with the sub broker's model, there is no prescribed investment cost.
How to become Sub Broker of SMC?
The following simple procedure is required to be adopted for registering with SMC as a sub-broker:
Provide the requisite details in the lead form available here
Await verification call from customer executive
Await appointment call from the Sales representative executive of SMC
Meet & greet with Sales Representative for discussing the opportunity, the demands, the expectations, negotiations and finalization of terms
Providing requisite documents and completing the initial infrastructure requirement
Document verification by SMC
Account activation
CONCLUSION
SMC Global Sub Broker is a 25-year-old company. So, they have seen a lot of ups and downs in the industry and managed to sustain for so long.
SMC sub broker initiative imparts product training to its sub brokers also SMC Franchise helps in building up client base. Co-branding is a major initiative of SMC Partner program therefore, SMC sub broker initiative offers a great trading platform.
CLIENT TESTIMONIALS
We've been with SMC GROUP since 2007, and I have to say that it has transformed the way we do business and built stronger relationships with customers. As we are in client-based Industry, and all things are person to person, SMC really caters to individual needs!! Real time accounting provides us with critical insight into our business which allows us to make fast Decisions and ultimately become more dynamic and competitive in the market place. That's how SMC gave us step by step opportunities and guidance how to develop business in many field. – KAPIL UPPAL
It's been more than 10 years of association with SMC. I never felt that I was working with a broker, it's more like a family. – BHARAT CHUGH