NIRMAL BANG SUB BROKING FRANCHISE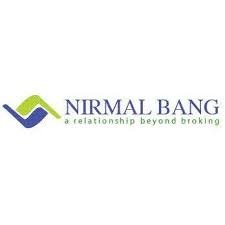 A broking franchise is a company that deals in stock and are willing to give their franchise to sub brokers. The rights are sold to the franchise so that extra clientele is fetched and more money is made through these sub brokers or franchise partners. They are known as Franchiser.
The model is a great way to start an independent business, to become one of the best sub broker franchises in the country, there are different aspects are to be considered.
ABOUT NIRMAL BANG BROKING FRANCHISE
Nirmal Bang is in the industry of broking for 30 years now, the services offered by the company includes stock trading, derivatives trading, commodity trading, forex trading, Mutual Funds and demat account.
It offers online as well as offline services through various branches and regional offices.
Nirmal Bang Franchise is a partnership format experience in financial products as a broker/ sub-broker/remisier/distributor of mutual fund products or insurance products/Insurance Advisor/Financial planner or under employment of an existing broker of Nirmal Bang.
The sub brokers with the recent amendment by SEBI are now called as authorized person (AP), the role is the same but the registration process differs a bit, as any new registration will now be an AP instead of sub broker.
Nirmal Bang has only one business association model which is the most basic and simple association model. 
Advantages of Nirmal Bang Franchise
Provide training programs to sub brokers and employees.
provides advisory services on daily basis for absolutely free.
dedicated sub broker support desk which provides all sorts of service support.
provides online fund transfer facility to their sub broker & and also to the clients of sub broker.
Aggressive customer support team
Selective sub-brokers implying higher revenue
This broking house only offers partnership model, hence the revenue ratio is always close to 50:50. 
Nirmal Bang Franchise Cost
There is no prescribed amount of the initial investment or security deposit, though it may vary from Rs. 50,000- Rs. 2,50,000. The certain amount of security deposit is refundable and the remaining amount is used to set up the front office.
How to become Sub Broker of Nirmal Bang?
One needs to follow these steps for becoming a sub-broker with Nirmal Bang:
Fill in the lead form available here
Accept call from our executive for verification of details and interest in sub-brokership
call from the Sales representative of Nirmal Bang for a personal meet
Meet with Sales Representative for detailed discussion, understanding the expectations, agreeing to the terms and resolving other concerns
Submit the requisite Documents & Initial Investment proofs
Verification of documents by ICICI Direct
Activation of account
This may take up 3-6 working days depending upon the turnaround time taken by each party.
CONCLUSION
This is not a major service as most the stock broking franchiser provides this service now. It is a full-service broker, a beginner might not be preferred by Nirmal Bang house as it will not have the expertise to do justice to the partnership firm and might not be deserving of the revenue ratio that Nirmal Bang offers. It is like a typical partnership wherein the sub-broker/franchise get into a partnership agreement with Nirmal Bang.