IIFL SUB BROKING FRANCHISE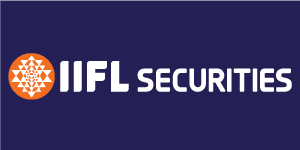 A broking franchise is a company that deals in stock and are willing to give their franchise to sub brokers. The rights are sold to the franchise so that extra clientele is fetched and more money is made through these sub brokers or franchise partners. They are known as Franchiser.
The model is a great way to start an independent business, to become one of the best sub broker franchise in the country, there are different aspects are to be considered.
ABOUT IIFL FRANCHISE
IIFL (India Infoline) is one of the major players in the stock market and is registered by SEBI. IIFL has provided some impeccable features and vast products that will give independent working environment to partner or franchise. It is not very old in the market but in this short time span it has left a great impact in the business.
As on date, IIFL has a vast network of sub-broker all throughout the country with a numerous office. IIFL does not have multiple business association models. In the next few papers, we have explained this business mode, the revenue sharing ratio, the registration process and investment requirements.
The IIFL Franchise model have the following four categories.
Franchise
Marketing Associate
Employee to Entrepreneur
Remisier / Direct Sales Agent (DSA)
Identifying potential clients, pitching for those clients, acquiring clients, adding more services to existing client accounts, serving these clients with their trading & investment advices.
As a market associate a good networking and advertising skills are required as the person will have the responsibility of advertising various offerings made by this stock broking house.
The Remisier's income generation would be through referring clients to the broker, where a certain portion of commission is paid in return. The essentials here are – good networking and marketing skills.
The sub brokers with the recent amendment by SEBI are now called as authorized person (AP), the role is the same but the registration process differs a bit, as any new registration will now be an AP instead of sub broker.
ADVANTAGES OF IIFL FRANCHISE
Customer acquisition assistance
Advanced and robust technology
Safe and secure business
Awareness programs, training sessions and workshops
Customized branding through offline or digital media and much more.
Products to fulfill the need of various customers.
IIFL FRANCHISE COST
The business owners have to make appropriate investments also known as security deposits. Franchise business model attracts highest investment of Rs.100000 – Rs.200000, and so are the returns attached high.
IIFL Sub Broker / IIFL Authorized Person requires an initial investment of Rs. 1,00,000- Rs. 2,00,000 as a IIFL Marketing Associate no charges are required and same with IIFL Employee to entrepreneur no charges are required.
As a IIFL Remisier Rs. 15,000 as an initial investment is required.
How to become a IIFL Sub Broker or Authorized Person?
To be a partner of IIFL or to open IIFL Franchise following steps are required.
Fill in the form and fill in correct details
An executive will connect
a meeting between IIFL relation team & the candidate
During this meeting, IIFL and the candidate discuss upon the roles and returns. The terms like investment, deposit amount, revenue sharing ratio etc. are discussed.
IIFL conducts a background check of the candidate
an agreement is signed between the candidate & IIFL
IIFL will generate the sub-broker code and the sub-broker can commence the business.
CONCLUSION
IIFL is one of the leading players in the broking industry with more than a million accounts being opened since inception. The company provides execution, advisory, and research service across products like equity, F&O, Commodity & Currency, Mutual Funds. IIFL is also one of the top distributors of AIF, PMS and Mutual Funds. Entrepreneurs who can set up their own office space and staff to cater to a large set of clients, willingness to invest with a basic start-up amount and keep expanding their business.
Becoming a Partner / Stock Advisor with IIFL does not require a lot. If you have experience in financial segment and a client base that you can start with, then you are good to go! To become a financial advisor with IIFL you need to have a few basic documents and experience in the financial background. IIFL makes sure that the process of becoming a partner is smooth and hassle free for you.