ICICI DIRECT FRANCHISE – ICICI Sub Broking Franchise Cost n Reviews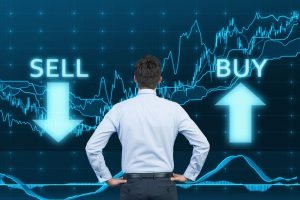 A broking franchise is a company that deals in stock and are willing to give their franchise to sub brokers. The rights are sold to the franchise so that extra clientele is fetched and more money is made through these sub brokers or franchise partners. They are known as Franchiser.
The model is a great way to start an independent business, to become one of the best sub broker franchises in the country, there are different aspects are to be considered.
ABOUT ICICI DIRECT FRANCHISE
ICICI is the Industrial Credit and Investment Corporation of India is one of the biggest financial services of India. Currently, there are around 1050 ICICI offices that are serving its customers in Tier I and Tier II cities all over India. Here is a detailed analysis of ICICI Direct Franchise Offer, ICICI Direct Sub-Broker Commission, ICICI Direct Franchise Cost, and all the other essential features of the ICICI Direct Authorized Person Program.
Franchise of ICICI Direct is a leading Sub Broker Franchise. You can check all relevant information & take your franchise investment decision.
ICICI Direct offers two models of business:
Sub-brokership or Authorized Person Program
Investment associate
The products offered include equity, derivatives, mutual funds, currencies, commodities, IPO, insurance, and others.
The investment associate or a remiser is a person who brings the clients to the company and gets the profit when the clients trade with the company.
ICICI Direct Investment associate acts as an advisor to its clients for advising on the kinds of instruments that should be chosen for investments. Some such instruments are bonds, IPOs or mutual funds or credit products like personal loan, home loan etc. Thus, ICICI Direct Investment associate does not undertake dealings in equity, derivatives or currencies etc.
The sub brokers with the recent amendment by SEBI are now called as authorized person (AP), the role is the same but the registration process differs a bit, as any new registration will now be an AP instead of sub broker.
Advantages of ICICI Direct Franchise
Marketing support provided for initial months
Progressive revenue share on a constant basis
A high range of products & services to offer to clients
No business fluctuations on account of economic cycles
Can be taken up as an extra income source
No requirement to have a grip on stock market and its nitty-gritties
Product focused business model
ICICI DIRECT FRANCHISE COST
The security deposit that ICICI Direct expects its sub brokers ranges from Rs. 25,000 to Rs. 2,00,000 depending on the product that sub broker's stock. This security deposit is refundable in nature. Other cost is the infrastructure investment cost, infrastructure requirements are telephone lines, internet connectivity, workstations etc. ICICI Direct is also specific to the look & feel of the office that sub-broker maintains; further, it mandates that the décor should be in line ICICI Direct's brand & appearance.
How to become a ICICI Direct Sub broker or Authorized Person?
Fill up the lead form available with the basic details
team will connect with you to confirm the details provided and the interest in sub-broker opportunity. 
ICICI Direct team will set up a meeting to discuss in details the expectations, the terms, the investments, the revenue ratio and other similar terms. 
Candidate will have to submit copies of various documents. 
An agreement will be executed between the candidate & ICICI Direct team. 
ICICI Direct will set up an account for sub-broker and then sub-broker can commence business.
CONCLUSION
The sub-brokers can choose between taking it up as a business opportunity or a source of extra income and thus choose any one of the partnership models offered by ICICI Direct. ICICI Direct has also laid very basic criteria for a sub-broker candidate. It does not mandate any experience and hence can be said that it promotes the new talent and gives them equal opportunities.
One can leverage the name of one of the biggest brands in the country to your advantage to trade and build your own business.